Confidential male cancer helpline 0808 802 0010
Support Groups
Penile Cancer Awareness and Support (closed Facebook Group)
This group is the largest online support group in the world for penile cancer. Originally set up by Mr Nigel Smith in 2011 following his own diagnosis of a particularly rare type of penile cancer, it is now maintained by his daughter Tammy and advocate and survivor Mr Wayne Earle. The group has a global reach with over 450 current group members. Like all support groups there are people who are in different situations, some good and some not so good, but it remains the most valuable source of peer support we know of. Family and partners are also welcome to post on behalf of those affected.
Penile Cancer Support Group Scotland
This an independent monthly virtual support group, available on the first Wednesday of the month from 3-4pm. It was created by a young penile cancer advocate and is supported by both a Scottish Specialist Nurse as well as Orchid Nurse Rob Cornes. For more information please email robert.cornes@orchid-cancer.org.uk
Maggie`s Centre Manchester (Christie Hospital)
A bi-monthly meeting for men affected by penile cancer held at the local Maggie`s Centre and supported by Orchid.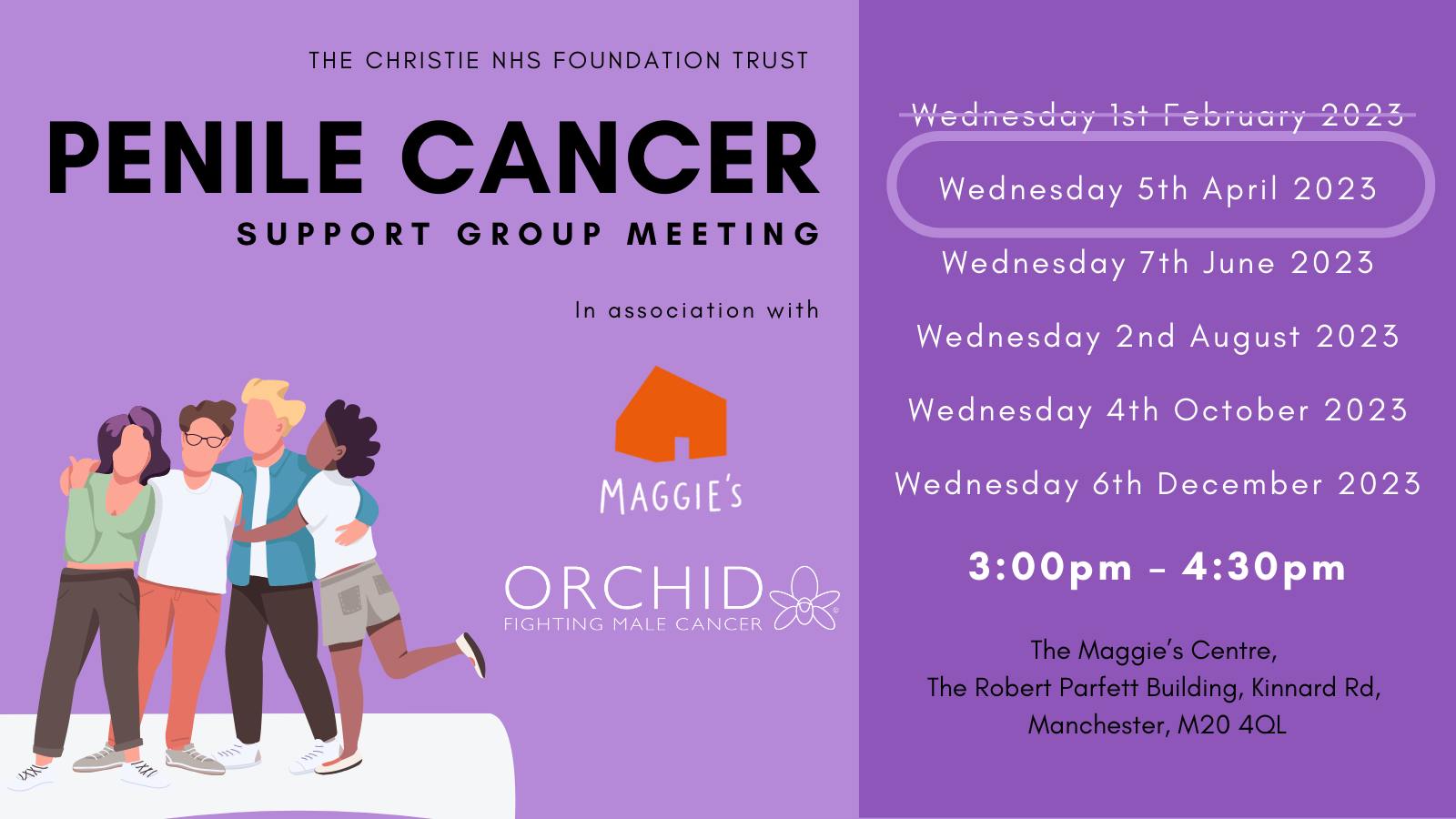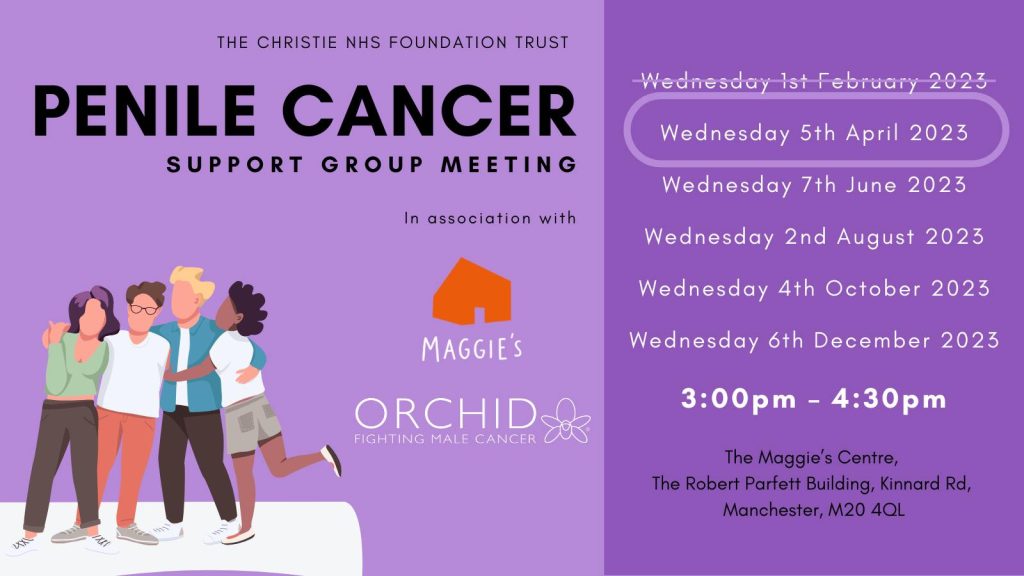 University College Hospital (UCLH)
University College Hospital (UCLH) in Euston Square holds a penile and urethral cancer support group. For a link to their website, click here .
The meetings are both educational and supportive and are open to all men regardless of their treatment journey. There is no need to book and you can dip in and out of meetings as you wish.
For more information about the penile cancer support group, contact Sadie Molloy, Clinical Nurse Specialist on 07852 219921 or email uclh.andrologycancercns@nhs.net
If you know of any other support groups based in the UK or internationally, please email robert.cornes@orchid-cancer.org.uk