Male Cancer Awareness Week 20 – 26 April 2020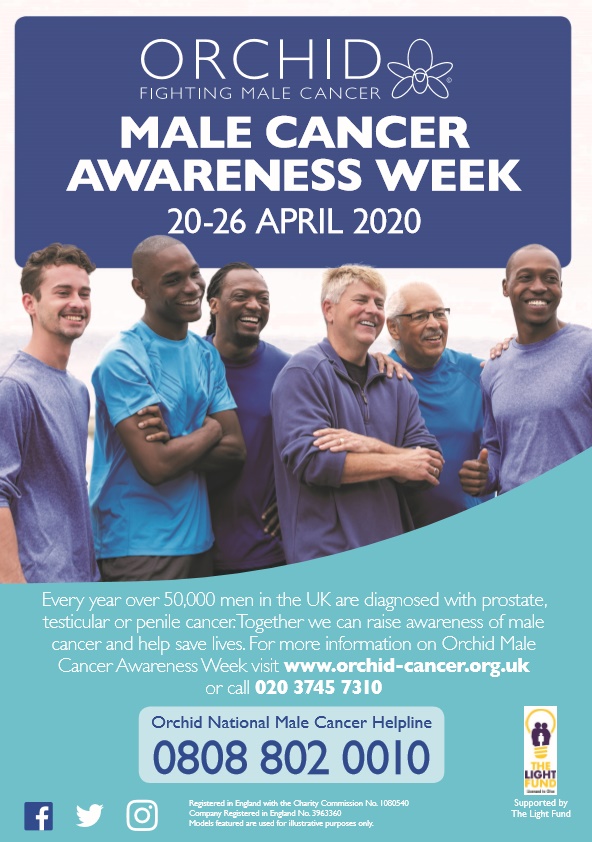 Orchid Male Cancer Awareness Week, 20 – 26 April 2020, is an annual campaign to raise awareness of male specific cancers. Bringing together men, their families and friends, health and social care professionals, schools and universities, workplaces, decision makers and the media, this important campaign is helping to change the lives of those affected by or at risk of prostate, testicular and penile cancer.
For more information about the Awareness Week click here.