Confidential male cancer helpline 0808 802 0010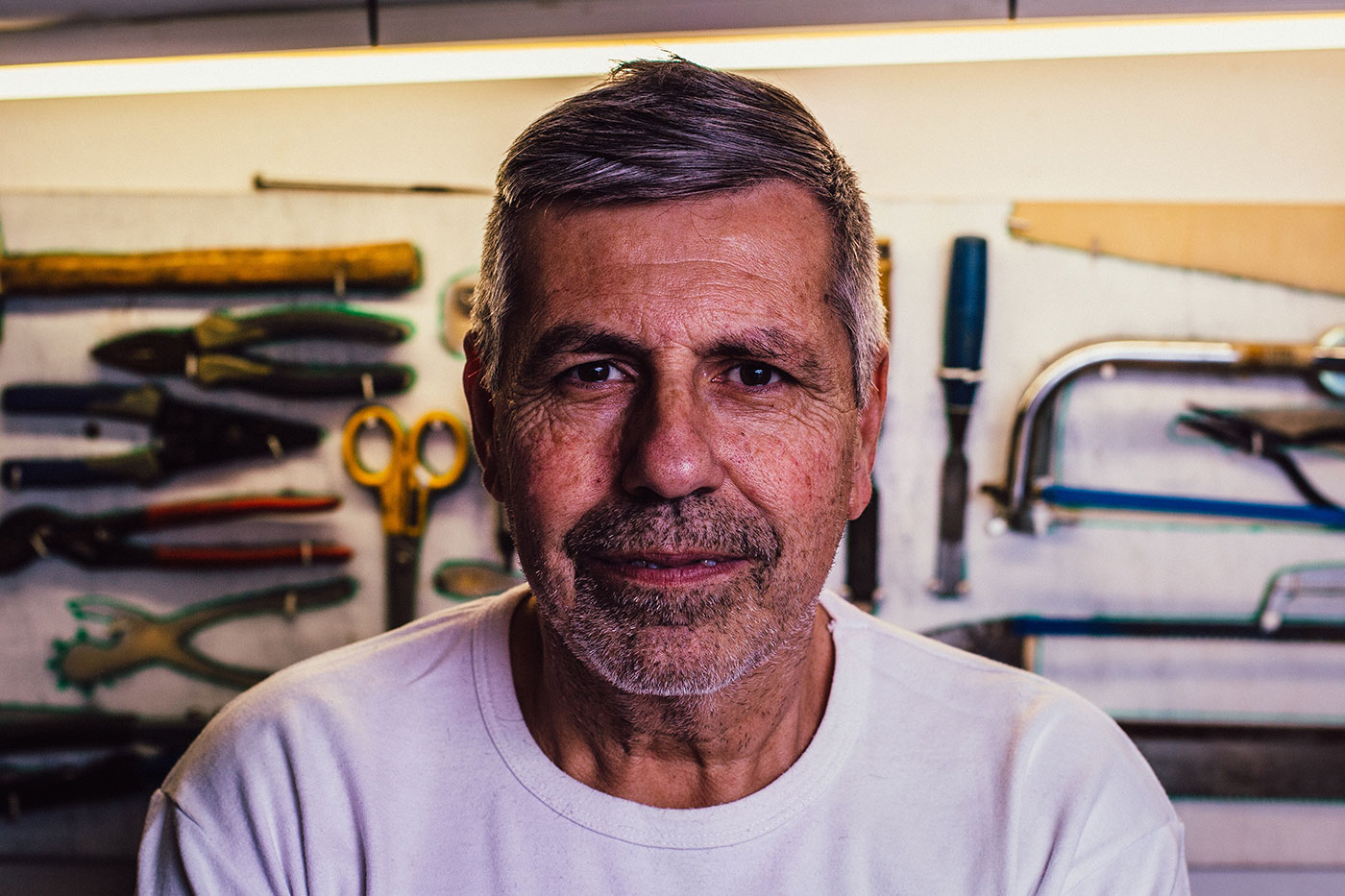 Prostate Cancer Diagnosis
This page explains how prostate cancer may be diagnosed.
Usually, men visit their GP with uncomfortable urinary symptoms. The GP may then carry out the following investigations.

1. PSA (Prostate Specific Antigen) Test
This test measures the level of a protein called PSA which is produced by the prostate gland. As men get older the level of this substance can increase and be measured by performing a blood test.

PSA tests are helpful but not accurate enough to be used alone. Levels can be high in people without prostate cancer and other conditions can cause levels to rise.
This table is a guide to possible reasons for increased levels of PSA. 
| PSA Test Results | Possible Causes |
| --- | --- |
| Usually up to 10ng/ml | Benign (normal) enlargement of the prostate. |
| Up to and occasionally over 20ng/ml | Urinary infection. |
| Up to and occasionally over 20ng/ml | Inflammation of the prostate gland (prostatitis). |
| Up to and occasionally over 10ng/ml | Urinary retention (inability to pass urine). Urinary catheter is needed. |
| Up to an occasionally over 20ng/ml | Prostate biopsy or an operation to core out the prostate (Trans Urethral Resection of the Prostate – TURP). |
| Mild elevation | Ejaculation in the last 48 hours. |
| Mild elevation | Cycling. |
The following information from the NHS may be helpful in understanding the test. 
2. Digital Rectal Examination (DRE) 
A DRE is quick and simple to perform. It will involve a  doctor inserting a gloved, lubricated finger into the rectum (back passage) to feel if the prostate gland is enlarged or abnormal.  
If a prostate gland  is cancerous, it may feel hard, uneven, or have an irregular surface, whereas a normal prostate will usually feel smooth and even.  
A DRE can also help give information about how much of the prostate has been affected by cancer. This helps healthcare professionals decide what sort of treatment may be needed if prostate cancer is found.  
The examination is usually painless but slightly uncomfortable.
If a PSA blood test or DRE is abnormal, or there is a strong suspicion of prostate cancer, men will be referred to a hospital specialist, called a urologist.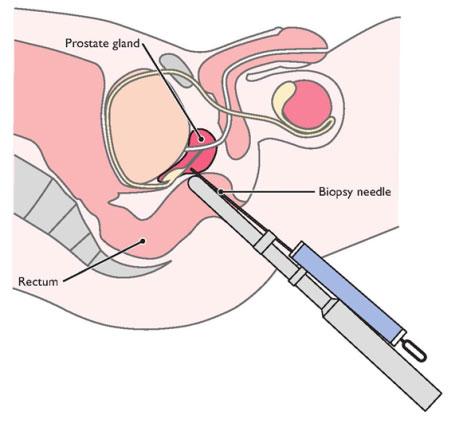 A urologist may recommend a biopsy (sampling) of the prostate. This is where samples of tissue are taken under either a local or general anaesthetic.  
Prostate biopsies can be taken by inserting an ultrasound probe into the rectum to identify the prostate gland and then small tissue samples removed from the prostate. Biopsies can also be performed using a transperineal procedure (through the area between the rectum and the scrotum) which may require a general anaesthetic.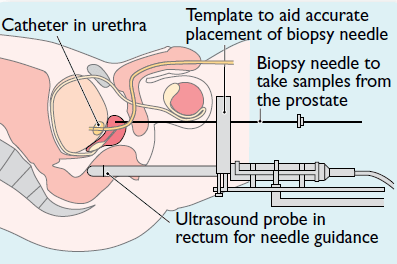 Today a special type of MRI scan (multiparametric) is used to scan the prostate before biopsy. This means that specific areas of the prostate that may contain prostate cancer can be identified and targeted.   
Like all surgical procedures, a prostate biopsy carries a small risk of infection. To avoid infection, men may be given antibiotics on a regular basis for a few days after the procedure. The prostate will  be inflamed and swollen. This may cause some initial discomfort which should gradually improve. 
It is normal to experience some blood and semen in the urine following a biopsy and this may last for 2-4 weeks after the procedure.  
Its a good idea to avoid too much strenuous activity such as heavy lifting or gardening for about five days after a biopsy, as this may cause bleeding and delay the healing process.  
Occasionally the prostate may become very swollen so that it is not possible to urinate. If this happens, the medical team will insert a special drainage tube called a catheter until the swelling goes down.  

For more information on having a prostate biopsy from the British Association of Urology Surgeons (BAUS) please click here.
Speak to one of our nurses
0808 802 0010