A day in the life of an Orchid Nurse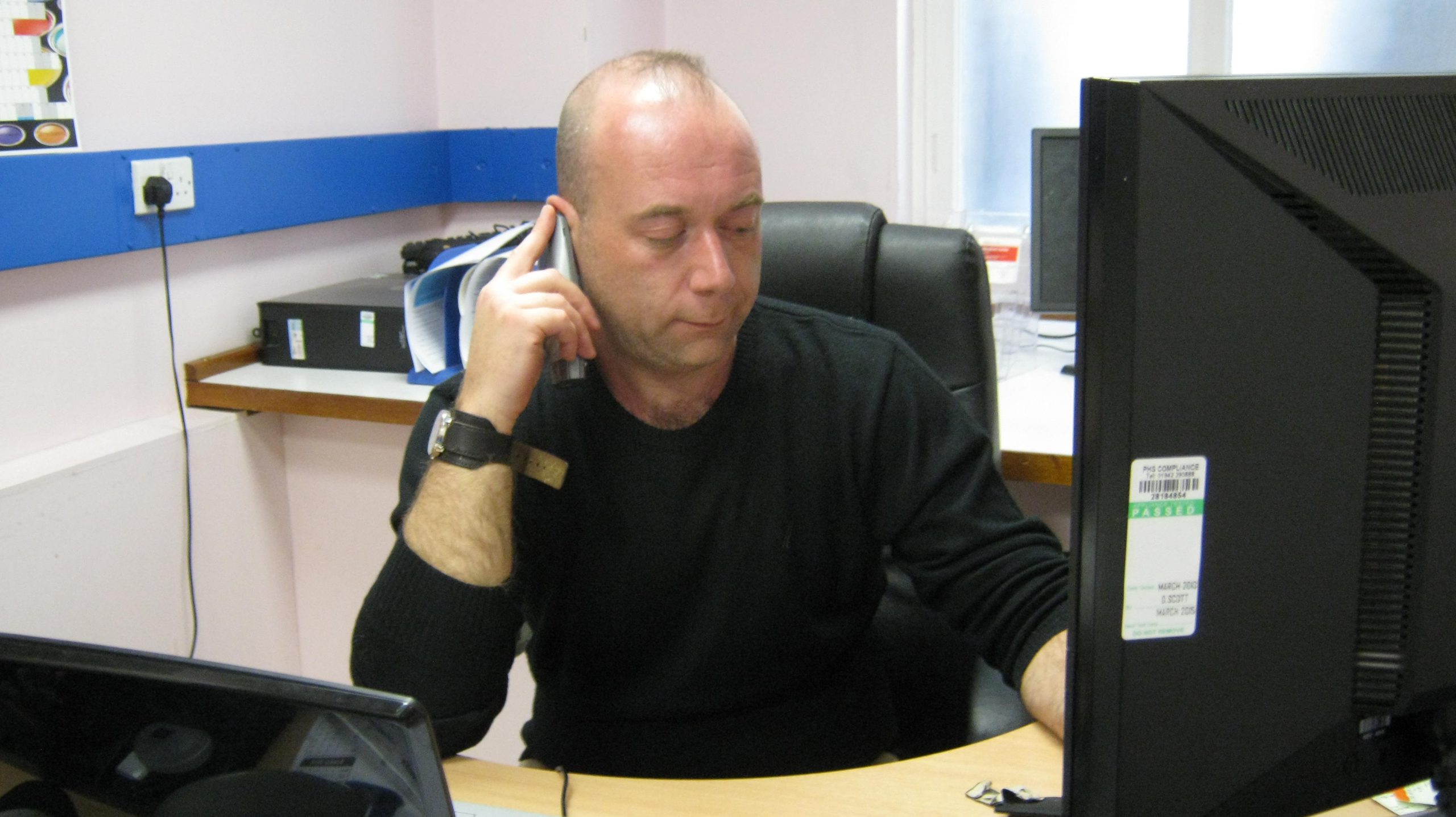 Orchid has a team of Male Cancer Information Nurse Specialists who help and support men and their families through some of the most difficult times in their lives, but who are these nurses and what do they actually do? Here's our nurse, Rob Cornes, explaining his role and what he sees as the big challenges that lie ahead.
What does an average day look like for an Orchid Nurse?
There is no such thing as an average day!
My primary role is to help and assist men and their families with their enquiries which I mainly do via our telephone service or over email – this can be a man who has just been diagnosed, someone who has discovered something worrying or a family member who wants to ask questions to better understand what their loved one is going through.
But as I say, no day is the same. One day I might be authoring or contributing to a new advice guide, section of our website or new resource the next day I might be speaking to a business's employees about the signs and symptoms of male cancers or hosting a community outreach event – both of which I do all over the UK. I also take part in support groups, speak to the media about male cancer awareness, train junior nurses and develop education resources for healthcare professionals.
As well as working directly with men and their families, you also work with healthcare professionals, can you explain what your work in this area involves?
As a charity with over 20 years' experience in helping men with male cancers, we have a lot of experience and advice to share with healthcare professionals. I help with providing information resources, supporting the development of initiatives such as support groups that they are creating and generally signposting them to resources that may help their patients. I have also helped provide training for junior nurses with the support of organisations such as the British Association of Urology Nurses (BAUN).
What the main challenges that you face being an Orchid Nurse?
Trying to provide relevant resources and support across the UK for anyone who has been affected by male cancer. It is important to keep developing resources that are sensitive to different communities and audiences, to keep thinking of new ways to get the message across and make sure that our resources are useful and applicable to everyone who might need them.
From your experience of talking to thousands of men affected by cancer, what are the top priorities in delivering better patient care for men with male cancers?
I think peer support is essential especially for those who have been affected by penile and testicular cancer. As these cancers are rare it is often impossible for those affected to meet and share their experiences and coping strategies. As the chairman of a prostate cancer support group in Essex I know that groups offer a whole new level of face-to-face support. I'm pleased to say that part of my job is to help establish and support the establishment of support groups and I hope to do a lot more of that in the future.
What surprises you most about your job?
The fact that few people have heard of penile cancer – most men who have not had it don't know what it is, who it affects or what to be aware of.
How do you see your role fitting in with NHS clinical nurse specialists?
The NHS's Uro-Oncology nurse specialists [nurses who specialise in urological cancers] are the most under-resourced group of nurses in relation to their workload and many are now reaching retirement age. I think it is essential that we help provide teaching and training to more junior nurses to help them identify the needs of men affected by male cancer help to meet the shortfall in expertise.
What are you hopes for the future of Orchid's nurse services?
Charities have a particularly important role to play in ensuring that men have all the information that they need, in the way that they need it, in a way that they understand and in a manner that helps to support them. I hope to continue developing easily accessible multimedia resources that men can use.
I am also a passionate advocate of personalised support services and would like to see us create a counselling service for men affected by testicular or penile cancer and to try and work with other organisations to create much-needed peer support.
What advice would you give to men in relation to male cancer risk and awareness?
The most important advice I would give to ALL men is to be aware of your risk, the symptoms of male cancers and be willing to seek help as soon as you can if you spot something that is out of the ordinary. I see and speak to too many men who have ignored a potential symptom rather than getting it seen to straight away. The quicker you act and the quicker a problem is discovered the less impact it may have on day-to-day life and the treatment that may be needed.
If you would like to speak to Rob, or any of our nurses you can do so by calling the Orchid National male cancer helpline on 0808 802 0010 or emailing helpline@orchid-cancer.org.uk it is a free service and completely confidential.