Campaign launch #GetDadTalking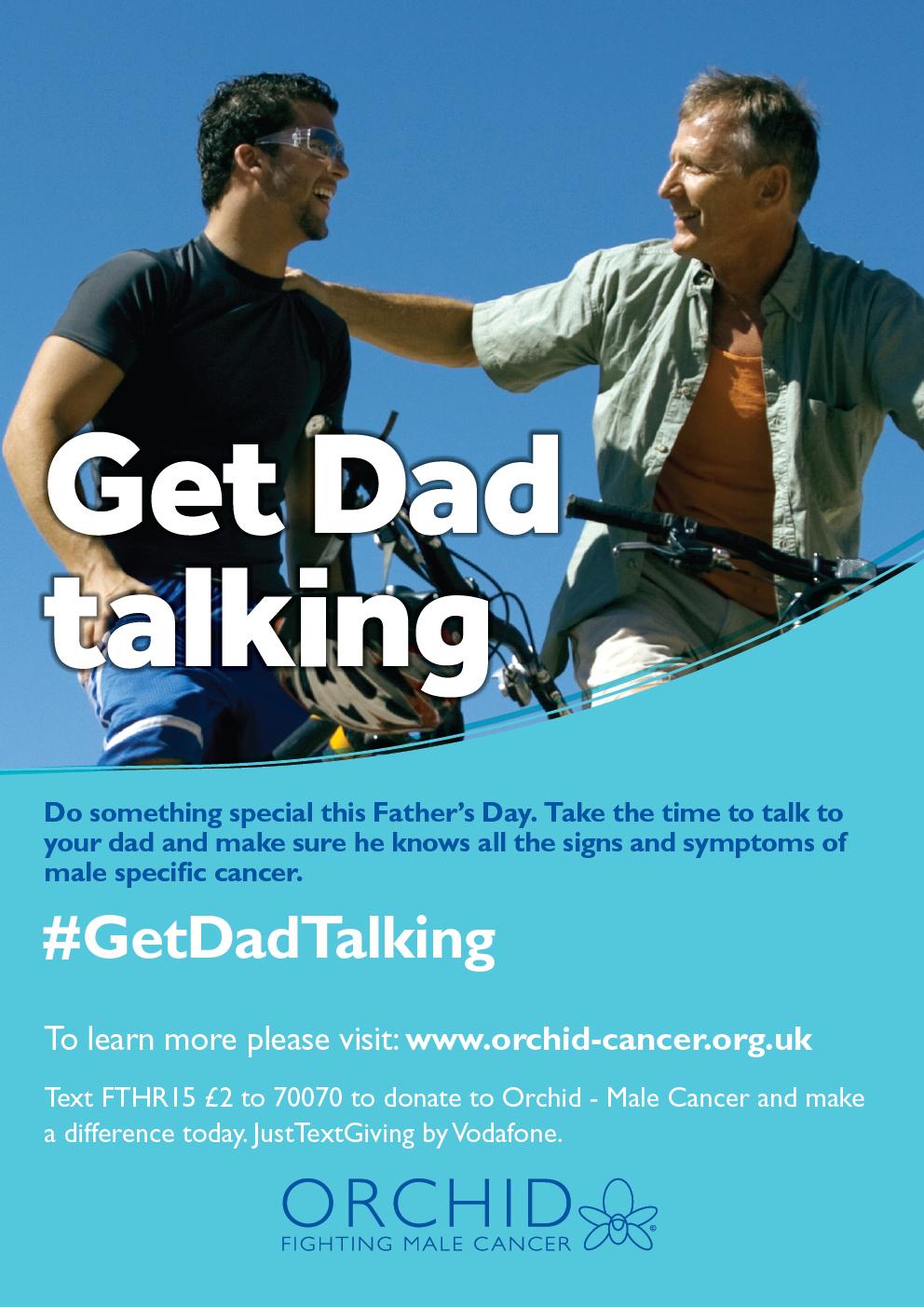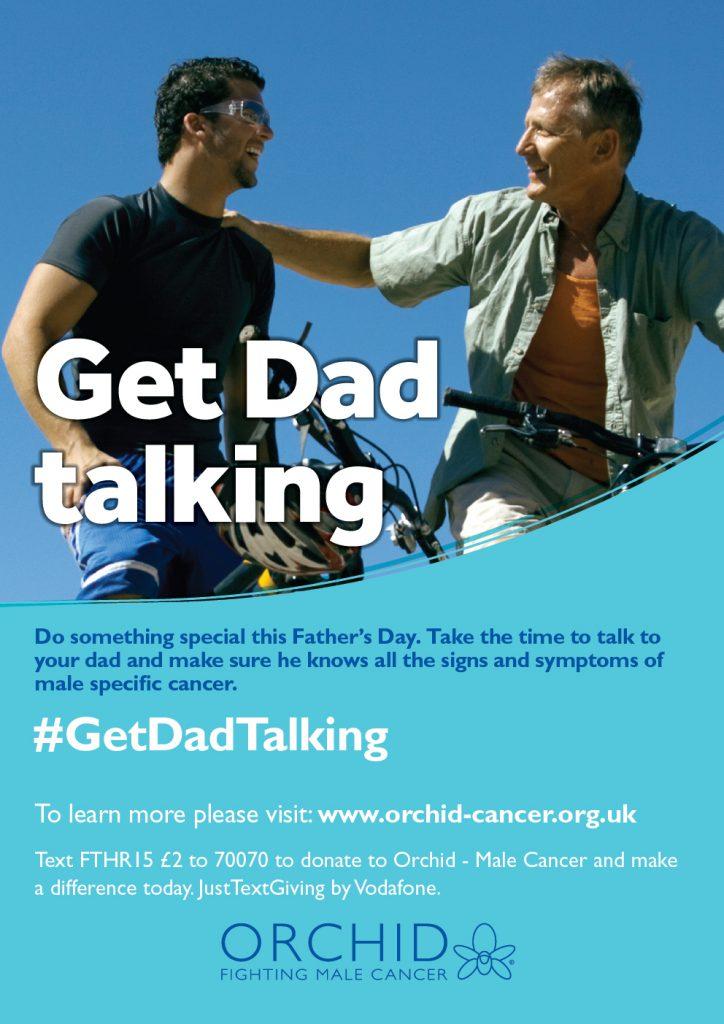 Do something special this Father's Day. Take the time to talk to your dad and make sure he knows all the signs and symptoms of male specific cancer.
To mark Father's Day this year Orchid is launching a new campaign called 'Get Dad Talking' that aims to highlight the importance of taking the time to talk to your dad or loved one about their health and to raise awareness of prostate, testicular and penile cancer. We know it's not always an easy conversation but just a few minutes could really help to save someone's life.
Throughout June we want to get everyone talking about these three cancers. By getting involved you can help us raise awareness of the early signs and symptoms of these cancers and ensure that men and their families get the best possible care and support that they deserve. We will be sharing stories from our supporters and members of the Orchid team, sharing news relating to male specific cancer and letting you know about some fantastic promotions that are available on the high street that will benefit Orchid.
To find out more or to get involved please visit our campaign page here.