New Book 'Music is Medicine' Released to Help People Going Through Medical Treatment
Orchid Ambassador John Osborne, has published a book to help people who are undergoing medical treatment through music.
Having been diagnosed with penile cancer in early 2016, John realised that specially chosen pieces of music can have a positive effect on people who are going through complex medical procedures.
John said, "As a musician I have music with me all the time and I took music with me to appointments and to hospital treatment, playing those tracks that are the 'Soundtrack to My Life' to help with the anxiety and deal with the boredom of waiting around. Music has the power to transport us to another place, calm and soothe us. It allowed me feel connected to people who inhabit the various tracks I had chosen."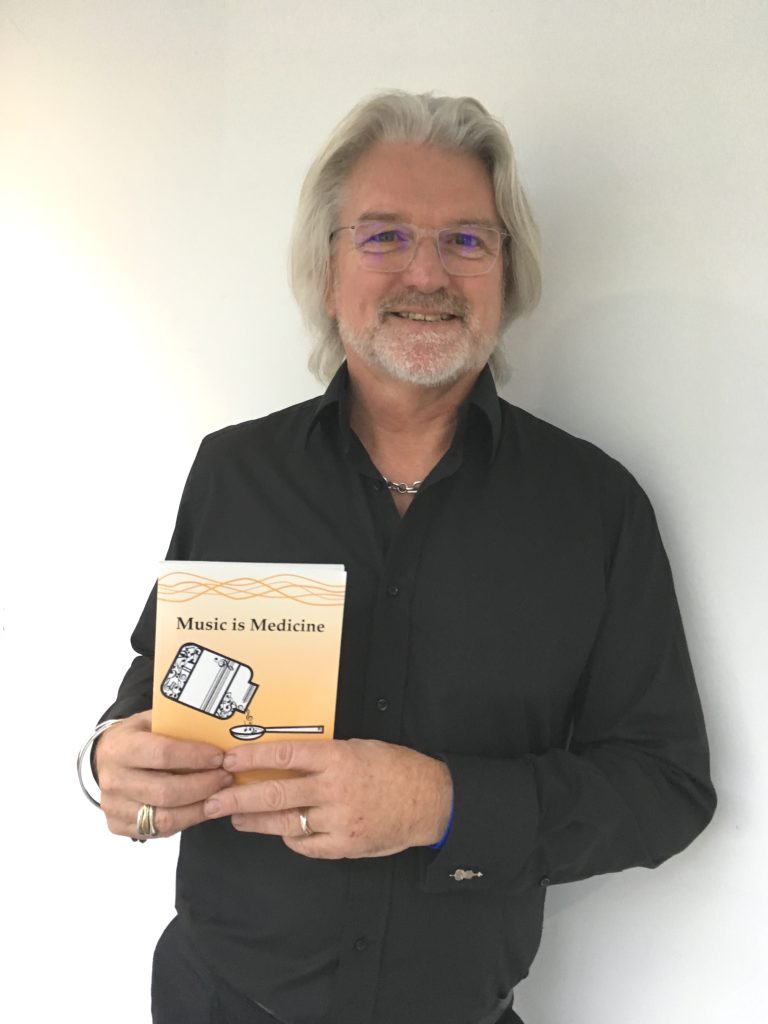 John decided to use his experience to develop 'Music is Medicine', a book that is practical, fun and interactive. It helps people to choose music that will support them through diagnosis, treatment, healing and recovery. The beauty of this book is that it focusses the mind on finding music that is personally and uniquely therapeutic to the patient through themes like 'calm reflection, staying positive, spirituality and more. The book which is conveniently pocket size also has space to record thoughts, hopes and fears along with fun and creative activities. It is an ideal gift for anyone going through medical treatment.
Thankfully John's treatment was successful, and he is donating a share of the profits from the book to Orchid and to Pancreatic Cancer UK. He is also working with various patient groups to access the therapeutic benefits of personalised music through 'Music is Medicine'.
Copies of the book are now available to purchase online from www.joco.gb.net/shop or from other online retailers for £8.99.